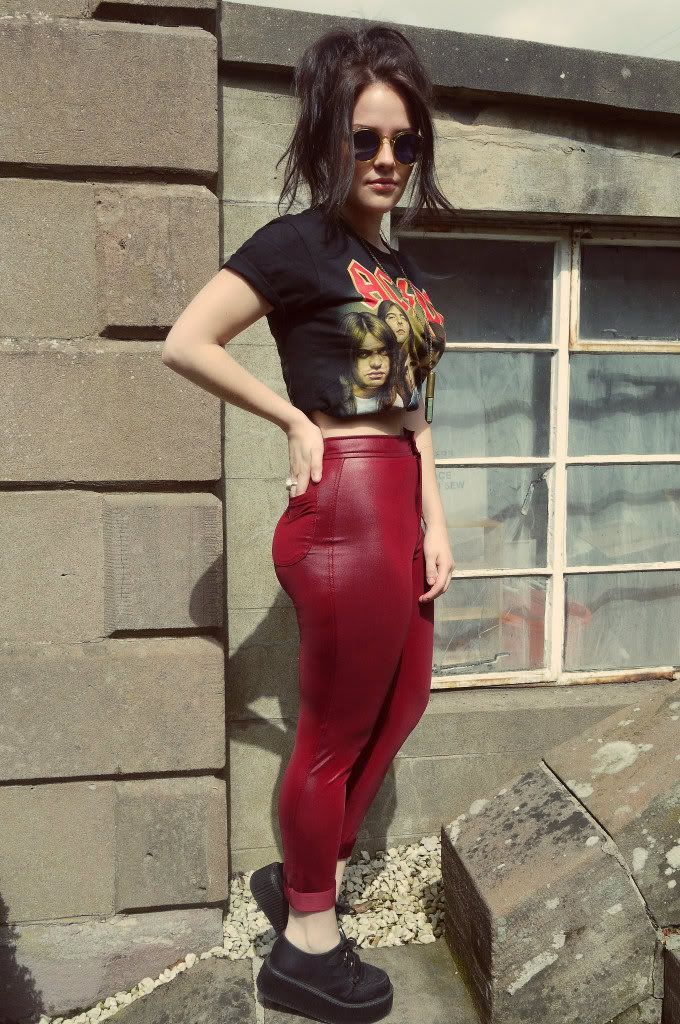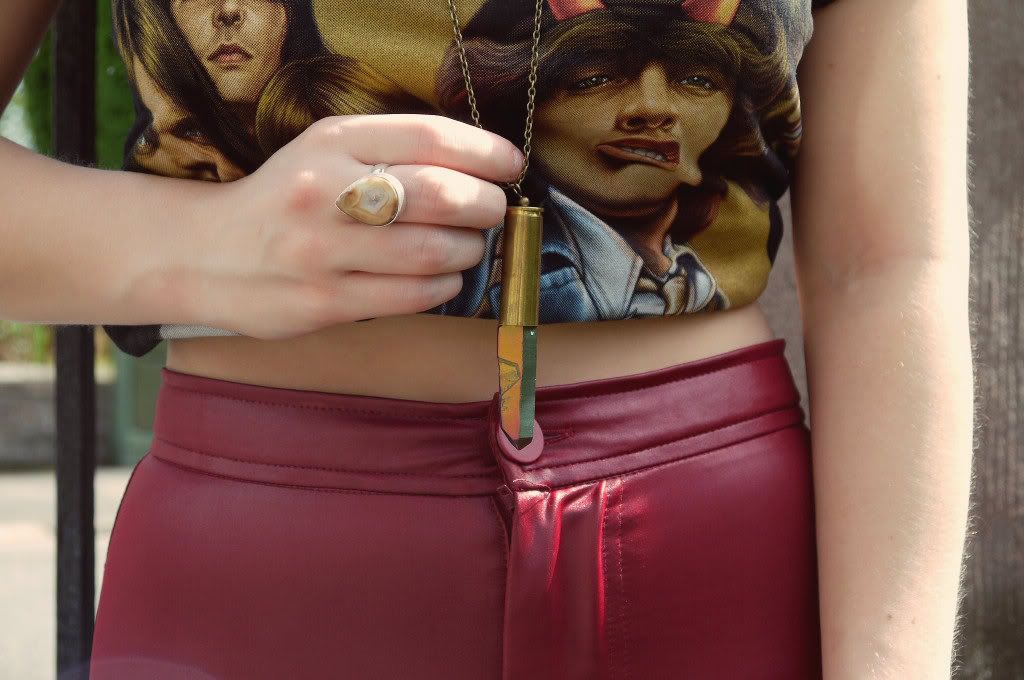 ACDC top & creepers -eBay
Welcome to the first of my scheduled posts. I'm pretty rubbish at converting times and stuff so let's hope this hasn't randomly appeared on my blog at four in the morning.
I've seen a lot of disco pant dupes floating about at the moment and have come to the conclusion that, if you want disco pants, save up your moolah and buy the American Apparel ones. I really love these Own the Runway trousers; they're similar to the disco pant shape in that they have the high waist and the pockets but, instead of disco pant material, it's more of a wet look material. So, if this is the kind of thing you're after, definitely go for them as they're nice to wear, they fit really well and they're only £25.99. If you really want disco pants then I'd say forget the dupes and go for the real deal.
My beautiful quartz ring is from the ever amazing Raspberry Grape. Snap one up for yourself for the happy price of £5.80

here.
In other news.. DIXI STORE UPDATE. Here's a look at a few things coming in:
Feast your eyes on the sunglasses I'm wearing in this post and the rest of the new goodies

here.
Amy x
So.. my scheduled posts haven't worked. MASSIVE FAIL on my part. Mental note made to improve my technological skills.