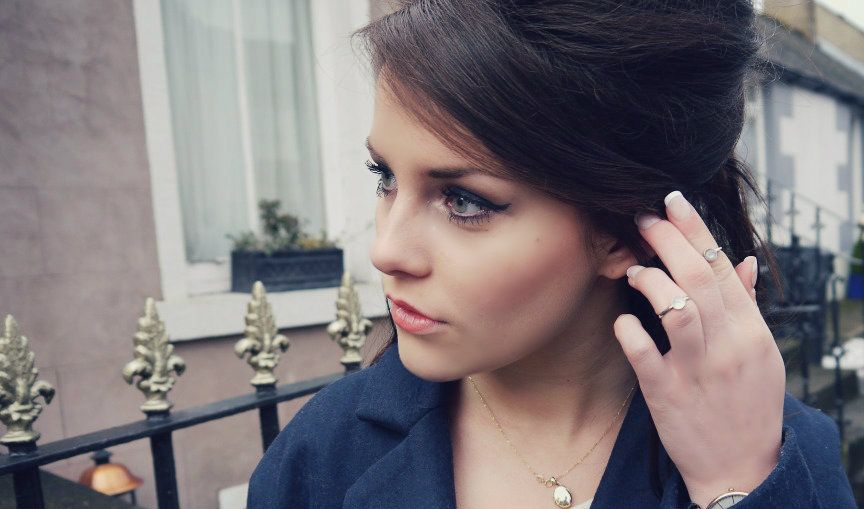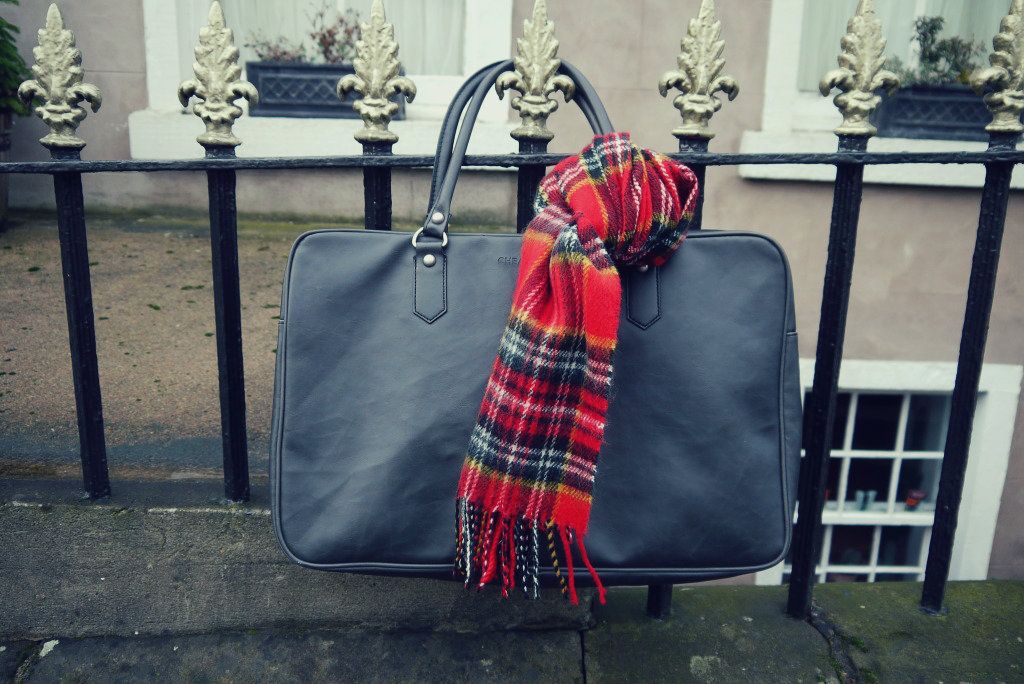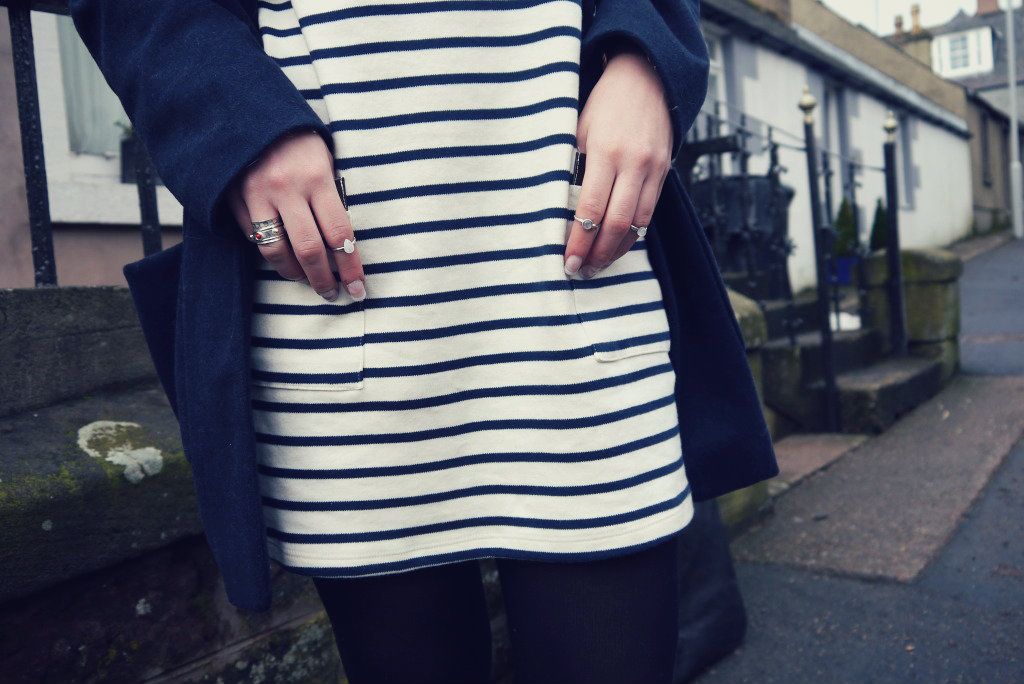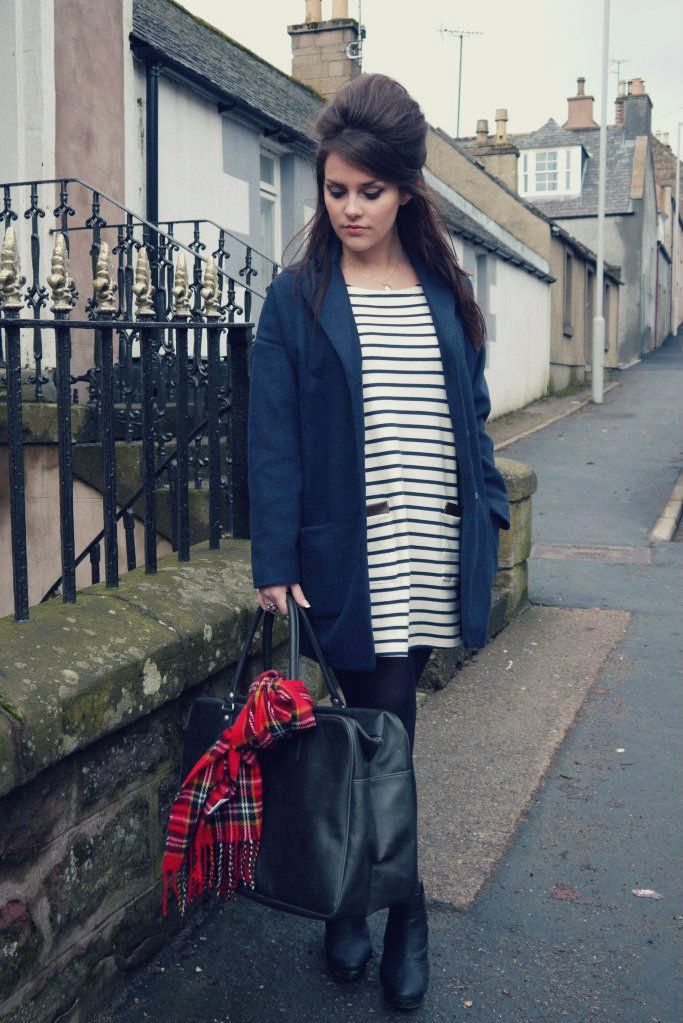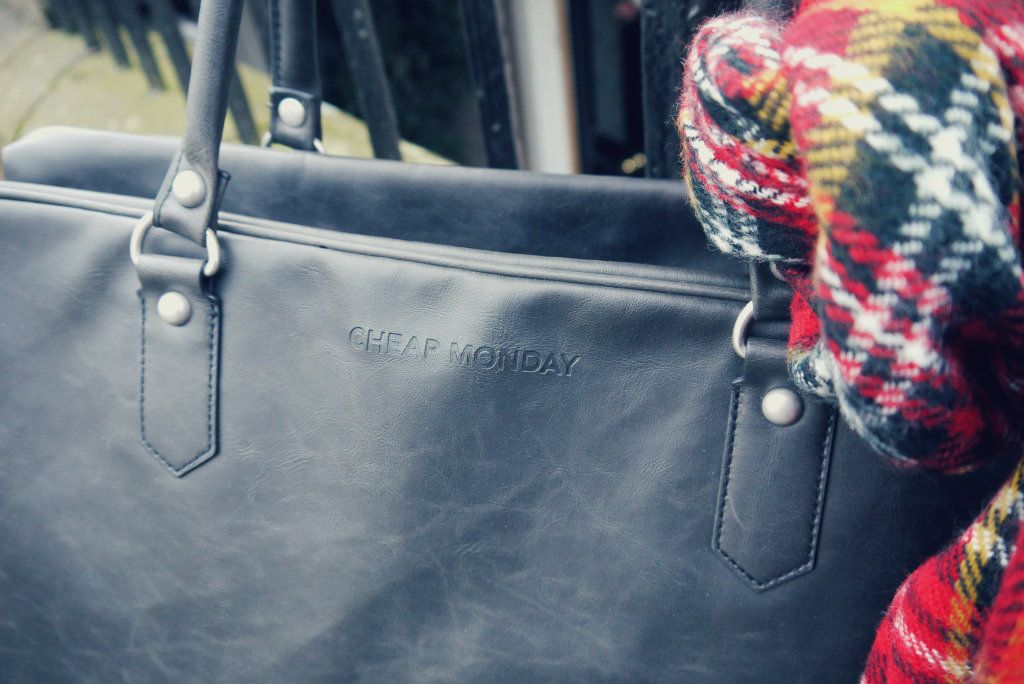 My Mum no longer refers to me as 'Amy'; for the past couple of years I've been known as 'The Bag Lady'. I'm always moving stuff between my flat, Rob's house and my Mum's which means you'll often find me wandering around like a little packhorse with at least five bags in tow. FINALLY I've found a bag that's big enough to fit everything in and also looks nice (sorry blue floral holdall). I went for the
black
version but it's also stocked in a
tan
colour and both are sale. Amen.
My
jacket
and boots are newbies from Pretty Little Thing, a website which I hadn't been on before but found some really nice bits on. My Mum's got her eye on my boots and my brother on the jacket so it might be a fight to the death in order to hold on to them. Wish me luck. I picked up the dress in USC a couple of weeks ago for £12 in the sale and it has to be one of the comfiest items of clothing I've ever owned. It's also the perfect shape for hiding a post-Christmas belly. And by post-Christmas, I mean post-Christmas 2010.
Lastly, the rings are from the ever-amazing
Dixi
who have just had a huge update of over 100 new items. I can't stress how much you should check it out but all I can say is that you won't regret it. Brownie promise.
Amy x